About Heat Pest Services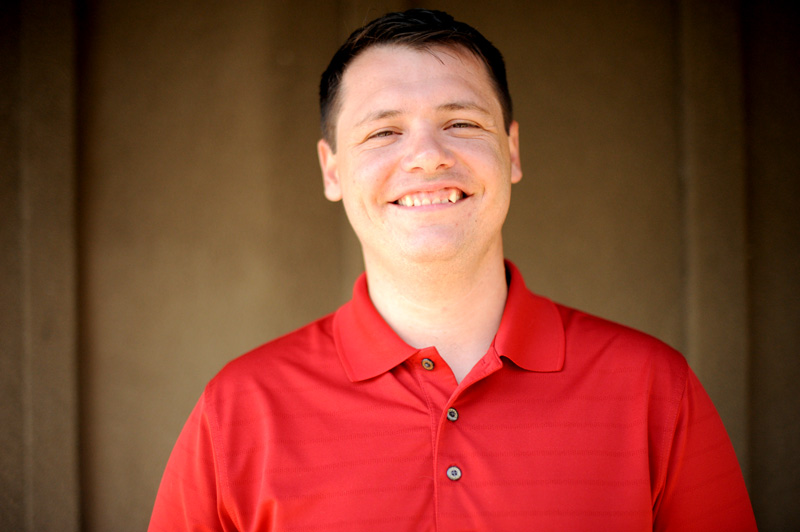 Sterling Miller
Founder
Message From The Founder
Heat Pest Services "Adventures of the First Ten" Part 1 of 2
Since 2011 Arizona Heat Pest Services has been providing Quality Bed Bug Extermination to Arizona. Now in 2021 we look back and celebrate 10 years of growth and blessings. How did we grow so quickly? Why Focus on bed bugs only for so long? The good and bad answers to those questions and many more contained in Part 1 of 2
The Origin Story is All About Bees?
Only the first half. It's not boring, trust me. 
It all started back when I was working for my family's pest control company, The Beekeeper – Total Bee Control. Yes, all they do is bees. From 2007 to 2012 I was doing up to 15 bee removals every day of the season. I was 19 in 2007 and I had no butt because I worked it off. I was zooming back and forth across Phoenix sometimes passing another beekeeper truck going the other direction. All summer long all the technicians were required to be on call Monday through Saturday from 6am to 9pm. Why? Because The Beekeeper was so well established at that time that they received 100 bee calls every day during some seasons. They've been around since 1996, and (at that time) they still did many things like it was still 1996.
The most dangerous part of my job was climbing on top of 2 story houses. I had to climb to the roof's edge and step off of the ladder onto the roof. Then, if there was honey inside the roof I had to remove it and clean it. I removed honeycomb from all types of roofs, sometimes I had to go in a lift if it was higher than two stories. If it was a pitched roof, (Not Flat), then the hive was always two feet from the edge of the roof. Bees put their honey-filled hives in all kinds of places. Basically every kind of void space where there is no insulation. For example I have removed hives from around bathtubs, stucco columns, under shed floors, inside irrigation valve boxes, in stacks of empty tires, in a dresser left outside, and 20 more places I forgot.
I always felt like a hero in that bee suit. 
The customers were always so afraid of the bees. But they were also always just as curious about these fascinating creatures. They always wanted to watch me remove the bees. And I always made it look so easy. I did so many bee calls over the years that I wasted no time and knew exactly what to do in every scenario. I knew exactly what tools and supplies to throw in my bucket. I could even tell just by looking at the bee's entrance if there was honey inside. All the customers were so amazed and called me things like "the bee whisperer". If  my friends saw what I did every day there is no way any of them could do the dangerous ladder work that I did. It looks a lot different from the top. When I told them what I did, they were always more alarmed about the bees. The bees were less concerning to me than falling 28 feet onto concrete. Yes, I got stung a few times or more every day, but you get used to it. It makes you feel good to be looked at as the brave hero, especially when your job is on the "not so prestigious" side.  
I may have felt like a superhero, but soon I discovered I was not unbreakable. Lifting those bundles of honey into my truck is what I think it did. Every time I removed a bee hive I had to haul all of the honey away and sometimes I did not split up the 50 to 300 pound bundles evenly enough. I was alone, super hot, covered in honey, and I just had to get it into the back of the truck. I just had to hurry at every jobsite to make it to the next one on time and keep my boss, Jerry , from freaking out. Being a dumb 22 year old, I didn't realize how important it was to be careful when lifting heavy things. That's really a shame because my injury persists to this day in 2021. Even after physical therapy, a re-injury, a surgery, gaining weight, losing weight, exercise, there are limits to what I can physically do. (Maybe it's not such a bad thing.. Read on)   
When I Got Bed Bugs Myself
Just before my injury I had been married just over a year and my first son was born. I was starting my own family and moved into our first rental house. Guess who I met two weeks after moving in?  My very first bed bug. I had just taken a continuing education class talking about bed bugs just before that. There I learned about their resistance to pesticides. I also found out that heat was the best way to kill them and that there was only one company who did this in Phoenix. I won't mention them by name here, but their name started with an "A". I had a terrible time dealing with them.
My Terrible Experience with The company that starts with an "A"
I called the company that starts with an "A" and the owner, who will be referred to as "O" answered. I told him the situation and he gave me a quote for the heat treatment, It would be $1800. There is no way I could afford that! I then contacted the landlord of this rental. They of course denied ever having a bed bug problem in that property. And they (also of course) offered to send out their "budget" company to inspect. Man that was a joke. The budget company used a CO2 detector at the wall outlets and said there were no bed bugs and left. We found a bed bug the next day. (Eye-Roll). I suspected that the landlord had these guys out to spray for the bed bugs weeks before we moved in. 
I told the landlord what happened and they said they would send the budget guy out again. I did not want that guy back! I knew they did not do heat treatment and I felt that I could not trust that budget company. I asked the landlord if I could hire a company of my own choice to do a heat treatment. They agreed as long as I paid the bill. I did not want the budget guy to come and spray the baby's crib, floor, and toys with pesticide. From my experience I knew how to read pesticide labels, and I knew how "all pest control technicians always follow the label instructions." NOT!
I called the company that starts with an "A", and this time an employee answered. We will call him "R". I told R that I spoke with O a week before who gave me a price of $1800 to heat. We did not have very much furniture or belongings, and there were not that many bugs so I pleaded with him for a lower price. Well R let me know that I could rent the equipment and do the job myself for $600. He gave me the name and number of the heater rental company and I called them a few minutes later. Guess who answered the phone, It was R. He said he had to do it that way because O listens to the recorded calls and doesn't know that I own the heater rental company. I didn't mind the overt shady-ness at that point I was just excited to get this done and over with.
The next morning R arrived to drop off the equipment. He helped me set up the small, blue, electric heaters, and showed me how to use them. He collected my $600 and said he would be back in 24 hours. I did everything he said. With the equipment he gave me, and the available power in the house, I could only heat half the house at a time. I stayed up and ran those heaters for 24 hours straight. I did exactly what he told me to do. I helped him gather and pack up all the extension cords and equipment into his trailer. I treated him like he was my buddy who just saved me a bunch of money. Then two days later we found a live bug.  
It had been nearly three weeks since we moved into that house and we still had bed bugs. My wife and I were very upset. I did not feel like much of a hero this time. I called my uncle, who has always been my mentor, and asked him what I should do. My uncle Chris, the owner of The Bee Keeper, told me to call up the "A" company and heat the place up. He agreed to lend me the money. So I called up company "A" and spoke with "O". I told him that I had the $1800 for the treatment and asked when they could do it. We scheduled it for the next day. 
Guess who showed up to the house the next morning wearing a company "A" shirt. It was my good buddy, "R". He avoided looking me in the eyes for a while. But, I am not very good at being mad at people. R gave me the extensive paperwork full of liability releases and what not. Then he said it would be $2000! No kidding, I could not make this up! I explained that O told me it would be $1800. R said something like, "O told me it was going to be $2000 based on your square footage and the number of rooms". "No way man! Call him right now, I am not paying 2k!" I told him. He called O and came back a few minutes later with his head hanging. "O said he didn't give you a price over the phone and doesnt remember talking to you last week. But he said I guess we could do it for $1800 since you say he said that." R said with an attitude. He was acting like that after all this? I then decided that R is a terrible friend and shady employee.
I made sure to ask a lot of questions. "What if I find bed bugs in a couple of days after this?" "We will come back and take care of it for no charge if it's within 30 days. You will know if they are gone or not by then." He said confidently. I asked what pesticides he was going to use and where he would put them. He gave me the details. Then he said "I'd better get this going, I'll give you a call when I'm finished if you want to leave." "No, no." I said. "I'm staying here with you. I took the day off for this." I spent the rest of the day carefully watching everything he did and asked him questions the whole time. When he wasn't looking I took pictures of his equipment and took notes. I knew then what I had to do. It was obvious to me that people need a bed bug hero who is going to offer affordable treatment options and treat them like a real friend, or even like family. Family or friends would not do me like these guys did. Soon after that fiasco was when my back gave out. 
Back Injury
I had two ruptured disks and one herniated disk in the lowest part of my back. Each of your disks is like a jelly doughnut. Most back injuries are herniated disks, which is like squeezing one side of the jelly doughnut until the jelly almost begins to come out. A ruptured disk is when the doughnut is flattened and the jelly gets squeezed completely out. Instead of the jelly pushing out toward the back or side, my jelly pushed out the front. This caused me to keep my back straight at all times. Any bending, lifting, or twisting was impossible for about a year. I could not even lean forward to wash my face or to get water from the water cooler. 
It took me months to research, learn, plan, pray, and heal. I brought the plan to my uncle and he agreed to lend me the startup money. The heaters I chose were far superior to what company A used. My first trailer was not-so nice, but it's what's on the inside that counts!
A few nights later we got a knock on the door at 2am from our neighbor across the street. She said some guys backed up to my trailer and were cutting off the locks when she screamed at them through her second story bedroom window. She scared them off! Luckily it had just cooled off enough so that she could keep it open at night. And luckily she was aware enough, awake enough, and brave enough to do that! She saved this business before it even started. At that point we had not secured our insurance. If she had not done that we would have been S. O. L. (S#*+ Out of Luck). About a year after we moved into that house, Arizona Heat Pest Services was born. 
We Are So Blessed
This is my testimony to support my opinion that everything happens for a reason. We were blessed by bed bugs. We were blessed by terrible customer service from shady businesses and their shady employees. We were blessed with our timing because bed bugs had just made their comeback and pest control companies didn't know what to do, besides shady company A. I was blessed with my back injury at the exact right time so that I could not continue working for The Beekeeper, nor could I start this business doing any of the physical labor myself. I was even blessed that my dad wasn't around most of my life so that I would look to his brother Chris as my mentor. I paid Chris back all the money he lent me to start up in less than a year. I never lost faith in the fact that everything was going to turn out exactly like it is supposed to.   
That's all for Sterling's Origin Story as it relates to the business. Want to learn about the company's early years and how we took over in Phoenix and expanded to other markets so quickly? It has now been ten years since we started! Woohoo! We even made it through COVID! Check out the next chapter: "Adventures of the First Ten" – Coming Soon to the small screen you're probably holding. Want to get notified when I finish writing the next part? Follow, Subscribe, Friend Request, Or whatever people do now. 
Did you like it? Then Facebook Like it! Heck, even share it with your 20-something kids, nephews, nieces, cousins, friends. I put this up on Facebook, Instagram, Twitter, Youtube, maybe snapchat or tick tack toe or whatever. I think it's at least a little entertaining and inspiring. Spread it around. 
Oh i almost forgot **************** If you have bugs of any kind give us a call!**************** We are dedicated to doing a great job, with a great warranty, for an affordable price! One time services, recurring prevention, Scorpions, Black widows, Birds, Rodents, Roaches, Termites, AND Weeds! Residential and YES, Commercial. Seriously, any pest. We don't charge that much. All our techs are Very Experienced and Very Well Trained! We even do Quality Assurance! Yep, We actually train our people AND hold them accountable. Real Talk!
Give us a try the next time something bugs you! We will kill all of the things!
(No Dogs, No Cats, No People)
I know you've used the same guy for 15 years. If that's the case it won't be long until he sells you to someone else? We will do a better job and do our best to save you some money! Switch before he sells! He'll never do as good of a job when he's getting ready to sell. You might be wasting money and not need service as frequently. Text us, Call Us, Message us, Try Us.
We say it, We Mean it: We are blessed to serve you!
Arizona Heat Pest Services is a local pest control company servicing Phoenix, Mesa, Glendale, Tucson, and Northern Arizona. From 2011 to 2019 Our only focus was bed bug extermination so that we could become the best bed bug treatment company in the US. Since 2019 we have expanded to provide Most other forms of pest control such as One Time or Recurring services for general insects, spiders and scorpions. We engage in other specialty pest control services including German cockroaches in Commercial Facilities including kitchens.
We perform Cleanup, Trapping, Removal, and Exclusion services for Rodents and Nuisance Birds like pigeons. We are licensed to perform termite and wood destroying insect services including termite bait stations and traditional termite services such as trenching, drilling, Applying pesticide to the ground under houses, and filling the trenches and drill holes. Sterling Miller, the sole owner of AZ Heat Pest Services also owns interest in separate pest control companies in other states that share similar names such as Heat Pest Services (state name) for example. Each of the separate entities has another owner who is Sterling's Partner in that business. In addition, Sterling Owns a administrative company that provides back office support and dispatching services for the Heat Pest Services locations in other states.
Delivering the Peace of Mind You Deserve. From Our Family, To Yours.